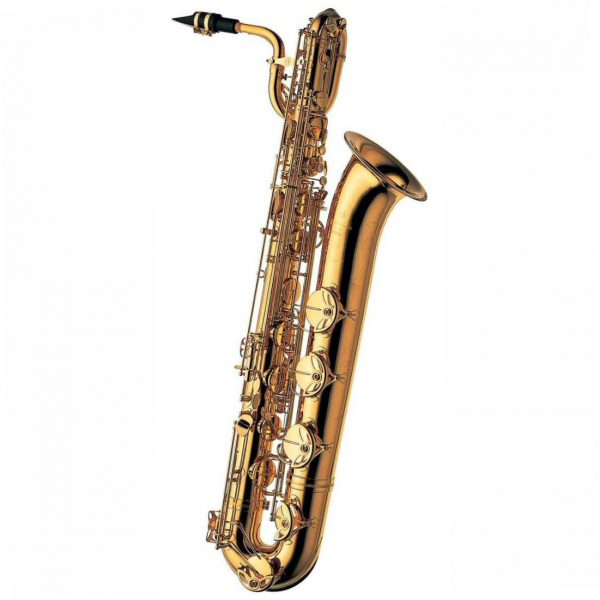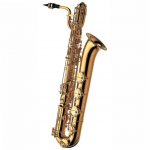 Yanagisawa BWO1 Baritone Saxophone
£4,507.00
The Yanagisawa BWO1 Baritone Saxophone features a lacquered brass body finish. The sax is an elite instrument aimed at professionals and excelling students.
Description
Additional information
Reviews (0)
Description
Yanagisawa BWO1 Baritone Saxophone
The Yanagisawa BWO1 Baritone Saxophone features a lacquered brass body finish. The sax is an elite instrument aimed at professionals and excelling students. The BWO1's keys are attached directly onto the saxophone and have a fluororesin, non-stick coating on top to prevent players from getting sticky keys in the future – prolonging the lifetime of the instrument. The B901 contains mechanically superior design features that excels an average model, as well as each featuring a hand engraved design by highly skilled craftsmen. This saxophone comes with its very own leatherette covered, wood shell case and Yanagisawa branded ebonite mouthpiece.
Quality Mechanisms
Yanagisawa has redesigned many elements of the baritone saxophone to make it a better instrument for advancing students and professionals alike. As standard octave key mechanisms can get sticky over time, Yanagisawa has used fluororesin, non-stick coating to ensure a reliable action with no stickiness for years to come. The C# and Bb keys have been adapted to feature a rocking table (see-saw) mechanism that enables optimal speed and fluidity between these pitches. The BWO1 features plastic, adjustable buffers on the bell keys to allow players to have full aperture control of the bell tone holes. Yanagisawa use blue steel springs as opposed to stainless steel as they are more efficient and hold tension more effectively, therefore enhance the key action. Yanagisawa provide players with equipment that is flexible to play throughout most musical ranges, so when the baritone saxophone is being played in low ranges the pads will stay well sealed because of the F-auxiliary key that Yanagisawa use on the instrument.
Premium Materials
Yanagisawa has developed the saxophone's materials in order to improve the sound of the instrument. The baritone saxophones benefit from a newly designed, newly engineered and specially sourced brass material for improved sound and sonority. Yanagisawa's thumb rest and hook is mounted to the body by only four small points of contact, so unlike many inferior rests, it has minimal negative resonant impact. As the thumb rest is made of brass, it permits a more consistent tonal range. A white shell lining has been added to the keys to make the saxophone more eye catching and to reduce the chance of the player's fingers slipping during a technical passage.
Pivot Screws & Bell Brace
Yanagisawa saxophones feature special pointed pivot screws in the centre of all of the arms. These screws accurately control the stability of the centre arms and help to achieve a high precision action.
The bell and body of the saxophone are linked together by a three-point, balanced brace that enables structural security and firm resonance, despite fortissimo being sought.
Hand Engraved & Ebonite Mouthpiece
For a luxury finish the Yanagisawa baritone saxophones feature an attractive and uniquely styled hand engraved pattern on the instrument's body. Also included is an Yanagisawa branded ebonite mouthpiece – a favourite among sax players. Popular because they produce lovely warm tones and are able to fit into an ensemble seamlessly.
Specifications
Key: Eb
Range: Low A to High F#
Body: Brass
Bow: Brass
Bell: Brass
Keys: Brass
Finish: Lacquered
Neck: Brass
Neck Type: Detachable Neck
Included Accessories: Leatherette Covered Wood Shell Case + Yanagisawa Ebonite Mouthpiece and Ligature